Diet, Recipes & Cookbook​s
Nourishment, sustenance, balancing our body chemistry, hormones,
and neurochemistry (brain wellness) are all truly a handful, fork or spoon away.
It is true that we all need a variety of regular meals and a few nutrient dense snacks to fuel our BodyMind. The opportunity is to find the substance and quantity that mirrors the needs of our body's metabolic type. We will review recipes, content, inspiration and the how to do's in my upcoming cookbook. Please start recipe night or day, once or twice a week, thus beginning a slow, constant transformation of tasty wellness that manifests on our plate and fork. Becoming healthier is truly one bite away.
More to come!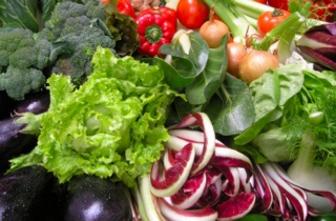 Roasted Beets with Toasted Sesame
This is a wonderful detoxifying and chelating dish that tastes delicious, it also makes an excellent cold salad.
The Ultimate Chicken Bone & Veggie Broth
This broth is a staple in our diet and we make it every week, rotating with other bone broths, fall through spring.
Green Goddess Dressing
This delicious creamy green dressing , packed with phytonutrients & antioxidants, is excellent on green salads, as well as complements with veggie slaws, salads, dips, and a compliment to fish, chicken breasts, and pork.
Quick Dashi Broth Plus Miso Soup
"This amazing broth can be enjoyed by itself. It makes a remarkable miso soup & can be a great veggie base soup starter adding the protein of your choice. It can be stored in frig for up to 4-5 days."
Cilantro Chelation Pesto
According to Dr. Yoshiake Omura using this as a garnish, 1-2 Tbsp per day for two to three weeks, and for the rest of our lives. This will help chelate out mercury, aluminum, lead and other toxic metals. Acupunct. Electrother. Res. 96:21 (2), 133-60. As a garnish, it can be enjoyed everyday.
Lamb Vindaloo with Veggie Stew
The smokey rich flavor of the grass fed, organic lamb meat, tenderized by the lime juice, enriched by the Vindaloo & Turmeric spices and freshly grated onion, marinated for 2 – 24 hours, makes the most lively, rich, complex simple meal when simmered with the chicken, lamb or goat broth, complemented by the tomatoes, potatoes and peas, it literally jumps off the plate when first served and tastes even better 2 days later.