Self-Care, What is that?​
These are daily habits that cultivate the optimal wellness that we all desire.
Bed time
Early to bed (9pm best) without watching TV, gaming, intense conversations, book reading, working, it is best to stretch out, relax and unwind before bed.
Dental Hygiene
Brush your teeth, floss, Silvercillin - What are the most important teeth to floss? Why it is the ones you want to keep! (Quote from T.W.). Best to do this after every meal.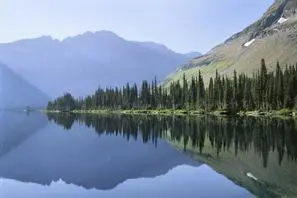 Regular, healthy meals & snacks
Nutrient dense, widest variety of organic, local, and fresh veggies, proteins, fruits, herbs, nuts, seeds, look to the diet and recipe portion of our web site.
Daily Exercise Movement
Just show up every day, play and have fun, just like when we were kids. When we get together with friends and family, go for a hike, take a walk, dance, yoga, tai chi or other sports.
Mental, Emotional Watchfulness & Awareness
Having knowledge or perception of a situation or fact. Where our thoughts & feelings go, so do our hormones, brain chemistry, body health, & regenerative potential. Healthy relationships are paramount. We need healthy supportive inspiring friendships, we do not need any more drama or soap opera life events. Letting go of habituated behaviors, reactions, emotions and thought forms. Our goal is to manage our process and direct our life, present, aware, as a neutral observer & reorienting our compass when instructed and inspired.
 Personal Hygiene Products
Healthy cleaning & hygiene products, see our web page for this.
 Quiet time, Nature time, Meditation
We all require reflective time, time in nature, walking, breathing, gardening, observing, resting, relating to our home, coming back to our center, coming back to our rhythm, we and all of our ancestors have known. Time to write, create art, play music, live a full rich life. This is not only a reset for the day but a potent catalyst for a new self to emerge, calm, centered and refreshed. Living in harmony with the seasons – spring, summer, late summer, fall, winter, and back to spring.
Self-Cultivation
Means creating time for reading, studying for personal growth & transformation. Scott Pecks explination.