Seminars, Webinars & Upcoming Events
Dr. Scott Storrie, D.C., L.Ac., P.C., N.E.
Bio
I am amazed & inspired by the regenerative, healing potential of our BodyMind. The continued integration of biological, functional, & preventative medicine, Naturopathic endocrinology, utilizing diet, supplementation, balancing neurotransmitters, with the synergism of manual medicines, energetic & emotional healing arts, combined with over 34 years of vast & varied training, I offer a unique & multifaceted approach to optimal wellbeing.
Dr. Storrie has taught many professional seminars covering such topics as The Blending of German Biological Medicine with Other Therapies in the Treatment of Acute & Chronic Conditions, Integrated treatment of Hypercoagulation, Lymph Stagnation & Membrane Integrity, The PaleoChef, Art of Detoxification & Rejuvenation, Art of Kinesiology with evaluation of causal chain & treatment including drainage, spagyric remedies, Empowering Choices, Pillars of Health, and a plethora of other seminars for my patients, family and friends.
Anti-Aging & Longevity Seminars #1, The Minimization & Treatment of Heart Attack, Stroke, & other Circulatory Disorders
We will look to our epigenetics, personal history, daily habits, infections, inflammation, methylation process, diet, movement, and other therapies to enhance circulation, hemodynamics, and make more empowering choices, every day!
Saturday, April 14th, 2018, Noon to 1:30pm
Natural Grocers, 2685 Pearl St., Boulder, CO
Presented by Dr. Scott Storrie, D.C., L.Ac., P.C., N.E., Ian Mackenzie, ancienthealingwisdom.com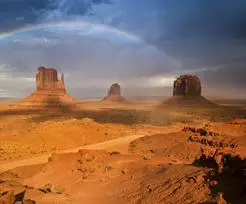 "Blending German Biological Medicine with Other Therapeutics in the Treatment of Acute and Chronic Illnesses.", Denver, CO, sponsored by BioResource. Dr. Storrie is a featured speaker.