Green Cleaning, Personal Hygiene, & Other Products​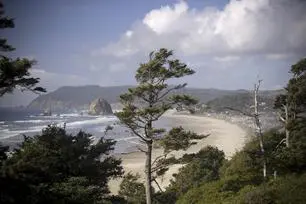 It is best to use all green cleaning products without harsh chemicals and cancer causing agents. The body takes these things through the mouth, nasal membranes, breath, and skin. It is best to utilize unscented everything, our office & home are totally scent free! Better for the environment and drops our elective toxic accumulation from chemicals found in many commercial products. Many of our patients react to the detergent isle at the grocery store or can't even tolerate the perfumes, smells and scents in the department store.
Green Cleaning Products: (* denotes our current favorites)
Seventh Generation – *Natural Glass and Surface Cleaner, *Bathroom Cleaner, *Tile Cleaner, *Natural Toilet Bowl Cleaner, *Dishwashing Liquid, *Automatic Dishwashing Powder, & *Liquid Bleach.
BioKleen – *Oxygen Bleach Plus
Ecover – *Natural Cream Scrub, Automatic Dishwashing Powder, Bleach
Homesolv – *CitraWood Furniture Polish
CitraSolv Concentrate – Cleaning Solution
Earth Friendly Products – Window Cleaner, Furniture Polish
Green Personal Hygiene Products:
Seventh Generation – *Tissues, *Toilet Paper
Bar Soap – *Clearly Natural Essentials Unscented Pure Glycerine Soap
Hand Soap – *Desert essence, Castile Liquid Soap with Organic Tea Tree Oil
Naturacare – pads, tampons, & panty liners
Green Makeup & Skin Care:
Scott Storrie's Office – *Intensive Skin with DMAE crème
Weleda Tooth Pastes – *Blue, *Red, *Green, and Orange boxes (for your unique needs)
Tooth Brushes – RADIUS, Source tooth brush
Desert Essence – *Dental Floss with Organic Tea Tree Oil
*Swisspers Organic Cotton Swabs
*Booda Butter – Pure Daily Moisturizer