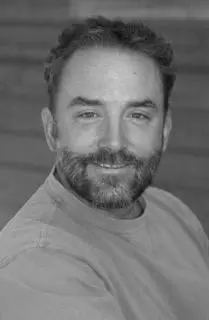 My Biography
I am amazed & inspired by the regenerative, healing potential of our BodyMind. The continued integration of biological, functional, & preventative medicine, Naturopathic endocrinology, utilizing diet, supplementation, balancing neurotransmitters, with the synergism of manual medicines, energetic & emotional healing arts, combined with over 34 years of vast & varied training, I offer a unique & multifaceted approach to optimal wellbeing.
I have taught many professional seminars covering such topics as Integrated treatment of Hypercoagulation, Lymph Stagnation & Membrane Integrity, The PaleoGourmet, Art of Detoxification & Rejuvenation, Art of Kinesiology with evaluation of the causal chain & treatment including drainage, spagyric remedies, supplementation, & lifestyle modification. Empowering Choices, Pillars of Health, and a plethora of other seminars for my patients, family and friends.
What is my focus?
My focus is optimal health, if we don't have great health, nothing else matters. People are not a disease process, we are a living breathing integration of what is possible. My ideal is to treat and work with wellness tools and with people who can implement good, healthful lifestyle choices and habits, for the best life we can live.
When we look to average, ordinary, regular and typical, then we have what everyone else has, "Familiarity breeds normalcy" (a quote by Haz M. Storrie, 7-23-2015). One of my colleagues said they were attending a conference for adjunctive therapies for people diagnosed with cancer. I said "I don't want to work only with pathology, I want to cultivate wellness". They said "we are all going to get cancer", I responded that "I do not believe that". We accept what we learned, that which is convenient and has been spoon fed to us, never questioning is there a better way?
What are my trainings, and who have I studied with?
Curriculum Vitae for Dr. Scott Storrie, D.C., L.Ac., P.C., N.E.

Naturopathic Endocrinologist (N.E.), Board Certified by the National Institute for Endocrine Research, 2002
NCCA Certification, Colorado Licensed Acupuncturist (L.Ac.) since 1996, Practicing Japanese Acupuncture since 1991 with Chiropractic Board Acupuncture Certification
Western States Chiropractic College, Doctor of Chiropractic, 1988, Magna Cum Lata, Colorado Licensed Chiropractor (D.C.) since 1989
Seminars & Training:

Applied & Clinical Kinesiology – over 300 hours, plus seminar instruction, research and study
Japanese Acupuncture, Moxabustion & Chinese Herbal Therapies – over 300 hours
Functional, Endocrine, Nutritional, & German Biological Medicines – over 600 hours, plus seminar instruction, research and study
Visceral Manipulation – over 400 hours, including teaching assistance for a majority of the hours
Biodynamic Cranial & Craniosacral Therapy – over 300 hours
Lymph Drainage Therapy – over 125 hours
Laserology (Cold Laser) & Pulsed ElectroMagnetic Frequency Seminars & Training – over 100 hours
Integrative Manual Medicines – in addition to the above mentioned manual medicines:
Optimum Human Performance & Treatment of Sports Injuries, Cervical & Lumbar Disc Syndromes, Trigger Point Therapy, Strain Counter Strain, Advanced Strain Counter Strain, Assessment & Treatment of Neural Tissue Tension, Muscle Energy, Receptor Tonus Technique & many more.